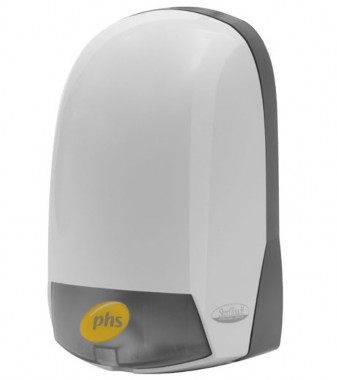 Our stylish soap dispenser encourage good hand hygiene and protection against cross-infection with integral steri-touch antibacterial surface protection
ABS plastic technology are crack-proof. ABS plastic is strong and durable and offers good resistance to heat and chemicals.
Servicing and / or refills for dispensers available.
Made with PHS' patented Steri-Touch technology to provide permanent antibacterial surface protection. The added assurance of no cross-contamination.
Refills available in antibacterial soap – killing 99.9% germs on contact or luxury hand soap. Luxury hand soap (creamier & thicker) mainly used for executive restroom areas, etc.
Item: Soap Dispenser
Name: PHS Soap Dispenser
Dimensions: 8" x 5" x 4"
Available Refills: Bamboo / 1 Gallon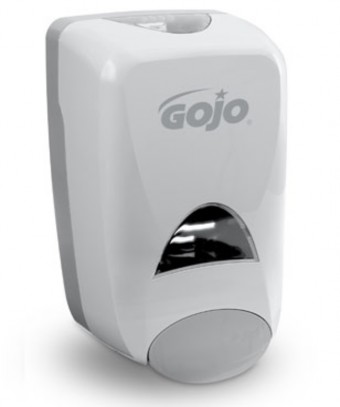 Our stylish Gojo Soap Dispenser encourage good hand hygiene and skin health.
Made with very durable plastic. Approximate pumps per 1,200ml refill = 1,333
Each hand push / pump reinforces the mounting of unit.
Anti-locking device: Securing special contents / refill cartridges from vandalism.
Large sight window at front. Soap levels can be monitored.
Item: Soap Dispenser
Name: Gojo Soap Dispenser
Available Colours: White
Dimensions: 8" x 5" x 4"
Available Refills: 1,000/ 800 ml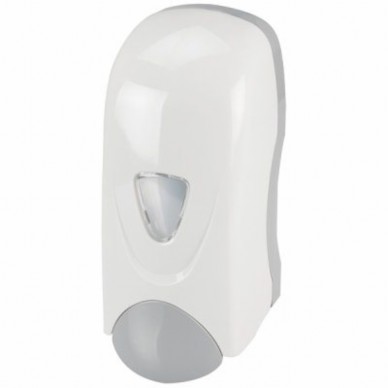 This Foam Soap Dispenser is an economical and sustainable choice for end-users. It works with foam hand washes and sanitizers to produce the right amount of foam for each application.
Foam soap gives a higher yield in usage compared to bar and liquid soap.
No unsightly spillage of liquid soap
Approximately 1700 pumps per refill bottle
Peace of mind to the user using a complete sanitized product.
Dispensing cabinet features a tamper proof lock and a 1000 ml
Item: Soap Dispenser
Name: Foam Soap Dispenser
Available Colours: Black / White
Dimensions: 9" x 4" x 4"
Available Refills: 1 Gallon Size Cranberry Ice